APH-045 Tec Remote (Select Unit)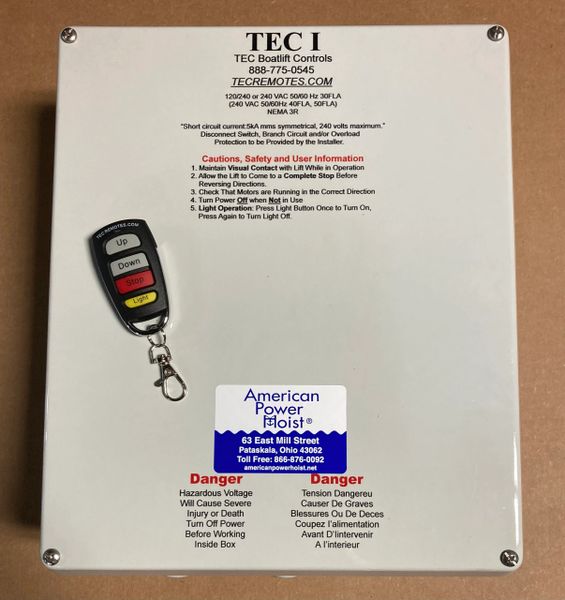 APH-045 Tec Remote (Select Unit)
TEC 1: Operates one single boat lift. 
TEC 1-2: Operates two motors for two different lifts. They are normally used in a side by side boat house. You can only operate one of these lifts at a time.
TEC 2: Operates two motors at the same time for one boat lift. This allows both motors to lift the boat simultaneously, and is only used with a dual drive.
Each unit will come with one key fob. 
Reviews